We bring you stuff like what to expect when visiting Disney in 2021, IRS EFiling begins finally, Bitcoin keeps defying gravity, credit card rewards hobby and what to watch out for, we travel to Bangladesh and Kyrgyzstan, the best Covid-19 coverage and it is a bit depressing today, best photography, best fun Twitter threads and quirky websites, how to pay for college, the biggest US Tech IPOs and a lot more since last week. Yeah, it has been a whole week since I last posted and it already fills like a year, I missed you all! I should post more than once a week going forward…we shall see.
TBB Blog Mission: To Educate. Entertain. Inspire. In That Order!
Support TBB by applying for

CREDIT CARDS

or visiting our

LINKS

or Donate




You like my blog? Send a link to someone please!
Shop & support the blog with the TBB Amazon link!
BLOG HOUSEKEEPING:

This goes out to subscribers via email the day it is posted at 8 am. After that I may add something new in the body of the post and I indicate it like this: Update.
If you are not into the frequent flyer miles/points game please feel free to skip the MILES & POINTS and most of the BLOG BUZZ section.
Stay positive, test negative!
TOP PICKS
Top picks are not excerpted at all. I recommend you find time to read every word!
The current insane investment environment continues. I think the pandemic is certainly a factor, this is getting to us after a year and counting!
How The Stock Market Works: Elon Musk Tweets. Millions Buy.
This will shock you. The young in Africa and the old in Europe…wow.
Mapping the World's Youngest and Oldest Countries
After reading this I am really worried about how easy it is to let your guard down thinking you are safe from the virus after…wow.
A False Sense of Security
The video that broke the internet last week. "I am here live, I'm not a cat".
Kitten Zoo Filter Mishap
MILES & POINTS
HOT CREDIT CARD OFFERS: 75k CHASE Ink Cash, 75k CHASE Ink Unlimited, 100k CHASE Ink Business Preferred, 60k CHASE Sapphire Preferred, 60k CITI Premier, 65k CITI Business AA Platinum Select, 50k CITI AA Platinum Select, 20k CHASE Freedom Flex & CHASE Freedom Unlimited, 75k AMEX Platinum, 85k AMEX Business Platinum, 50k CHASE World of Hyatt, 150k AMEX Hilton Business & Hilton Surpass (and $150 credit!), 100k AMEX Hilton Card (and $100 credit!), 150k AMEX Hilton Aspire, $250 AMEX Blue Cash Preferred, $300 AMEX Blue Cash Everyday, 140k CHASE IHG Rewards Club Premier, and many more! Please use my Affiliate links.

If you do not see a credit card with my affiliate links, perhaps I could refer you? Contact me!
Newbies: This is a pretty helpful post for newbies: Gee, I Wish I Knew This Stuff Before Starting the Credit Card Rewards Hobby.
I find the miles and points space extremely boring lately or is it just me? Oh wait, you can earn some points shopping online, enter sarcastic wow 🙂 American, United, Alaska Shopping Portal: Get 500 Bonus Miles with $150 Spend.
I could go for these but I don't want to interact with this Barclays bank: Barclays Emirates Cards Bonuses Increased To 50,000/60,000 Points.
I booked me another 4 nights at my local Hyatt Place a bit later this month, I just could not pass up $59 rate. It is to be doubled to eight elite nights credit and I will be within just one night of…hitting 50 Hyatt elite nights and the coveted two Suite Upgrade awards. Ann Arbor is expanding Restaurant week to Hotels and there are some really good rates!
An update on my daughter's application for the Southwest 80k credit card offer (no longer available): Denied. Not surprised that "not enough accounts opened long enough to establish a credit history" was one of the reason as she is just past six months her 18th birthday. She has been using a Discover it Miles for students cards these six months and managed to get to a 770 credit score. And she has had a Bank of America checking account open as well, along with a few other credit cards as an Authorized User for a few years. But the other reason "insufficient balance in deposit and investment accounts with us" was indeed a surprise. I had intended to open a college checking account for her a long time ago but never managed to get around to it. Well, we opened one online and will add me as a joint owner in the branch today or tomorrow. I intend to make an initial deposit of at least $2,000 and park it there for the duration. Or maybe $5,000…it is not like we are giving up too much in interest income these days! I may actually have her call the reconsideration line and do a hail Mary pleading for the card after my coaching on what to say. It is okay, good lesson learned, time is on her side. Maybe it is best to go for one of the no annual fee Chase cards like the Freedom Flex first instead of an airline card with an annual fee in her case. Will be back soon 😉
TRAVEL
I do not care at all about everything Walt Disney. All in my family are this way. We are all different. It is what it is. But this is a good post if you are into it I guess: 6 Things To Know About Visiting Walt Disney World in 2021.
Well, you don't see many trip reports from Bangladesh so here is one: Chaos, Culture, and Sheer Craziness; Why Travelling Bangladesh is an Experience You Won't Forget. Never had an interest but I must admit the beaches look amazing!
When school is out and you must deliver the internet to students living in remote parts of Kyrgyzstan by donkey!
These are amazing! Never-Before-Seen Images from Globe-Trotting Photographer Steve McCurry.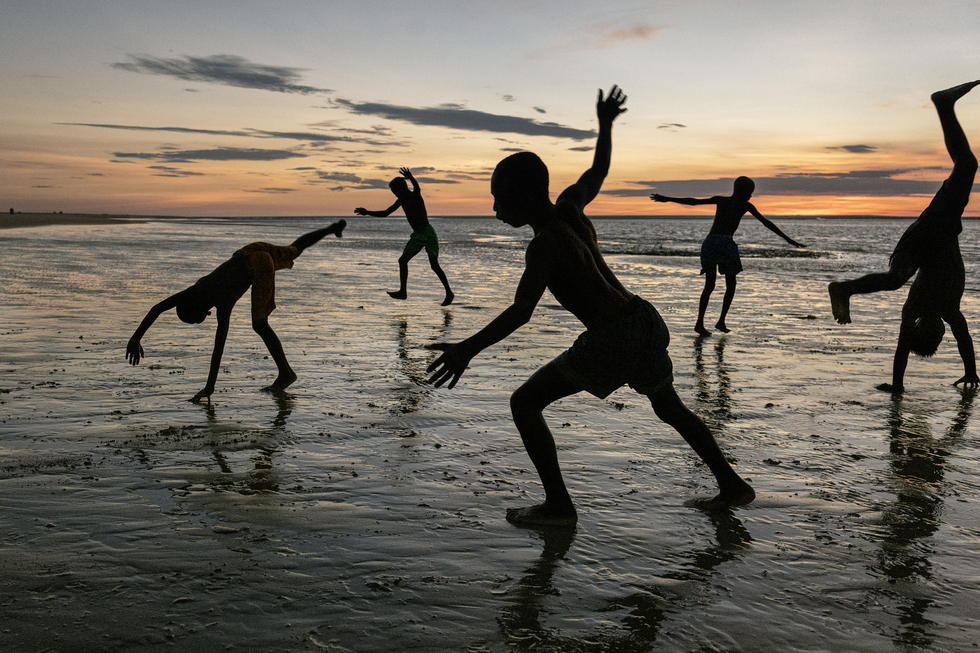 COVID-19
I think we all realize this now, sad! As Covid-19 Vaccines Raise Hope, Cold Reality Dawns That Illness Is Likely Here to Stay.
Another shithole country that has one death from Covid. Total! The Unlikeliest Pandemic Success Story.
Devastating! Inside the Worst-Hit County in the Worst-Hit State in the Worst-Hit Country.
Need to get more positive: A Q&A with WHO's emergencies chief on Covid-19, why he's hopeful, and when normalcy might return.
PERSONAL FINANCE
It has been an awfully busy time with the IRS opening the efiling tax season of the 2020 income tax returns on February 12. This is the first time I can remember the opening day has been delayed so far into February! One item that already stands out is the amount the two stimulus payments you may have received. You need to give these two numbers to your tax preparer. Because, if income dropped in 2020, you could claim (part of) the stimulus as a tax credit when filing! I already had a few clients who benefited from this situation. Here is more about it: Stop! Don't do your taxes until you dig up this number.
Look, I am no crypto bro. It never made any sense to me and I sure don't understand it. I guess the blockchain technology could have some legit uses and of course I wished I had bought some years ago. But you know what? I am not playing this game and I sure have not lost any money or heartache for it. I am really happy for anyone who profited from it. For those who still hold it, well, good luck, your perseverance is remarkable, just don't forget your password lol. Just another sample of the pervasive craziness in the investing environment these days. And don't get me started on this Dogecoin. Maybe I monetize this blog by issuing TBBcoins, you are in? Bwahahaha. Oh wait, what was I doing here? Oh, here is a beating administered by Nouriel Roubini who I don't particularly like but I admit I agree with him here: Nouriel Roubini: bitcoin is not a hedge against tail risk. Again, I have no skin in the game and I guess me and my clients prefer to watch paint dry, perhaps some of you dopamine induced "investors" should try it 😉
Excellent podcast: NYT's Ron Lieber on What and How to Pay for College.
The 10 Largest U.S. Tech IPOs. Yep, it is not your imagination. Several have come in recent years indeed. I am not sure where Yahoo ended up but this was a favorite one of mine as my first millionaire client became so after working there and, you know, stock options!
CURRENT EVENTS/POLITICS
I did not watch almost any part of the Trump Impeachment trial. Because I want to move on and put this shameful Trump era behind us. But I did catch this 13 minute video insurrection video and yes it did make me angry this was not punished. But I guess this is where we are as a country…we have a long way to go to heal!
Tom Brady goes to bed at 8.30 pm…You know, as I get older, I go to bed earlier and earlier…I have become my dad! But this guy winning another Superbowl at 43 is just unreal! Everything we know about Tom Brady's extreme diet and daily schedule.
Some of us watch the Superbowl for the commercials, here are all of them.
ODDZ & ENDZ
This is very cool: Spend 40 seconds watching our planet change over a *billion* years.
Another awesome Twitter thread: My favourite species of birds are the ones named by people who clearly hate birds. (thread).
I am on a roll! Unsuck It. What terrible business jargon do you need unsucked? Have some fun with it! Here is "ecosystem" unsucked:An interconnected web of stuff you don't understand or control.
Incredible photography collection: Photos of the Week: Horse Breath, Incense Cat, Swan Companion.
BLOG BUZZ
We are now entering BLOG BUZZ, a section for advanced hobbyists and veterans of this fast imploding hobby and also a section where I go on and on about some stuff that happens in my life because it helps me feel better about myself.
Thanks to friend Dave who got a card using my links, you were first this month! And could be the last as I think I am about to lose them. Which will be a relief actually…#Developing.
Going to try not to have more than four items in a single section going forward. A reader informed me that what I find is just too good to go through in a reasonable amount of time. I am going to take that as a compliment…I think. Each post that comes out is as precious to you as it is to me. Drink.
I am just going to leave this here, go Wendy's!
And I leave you with this…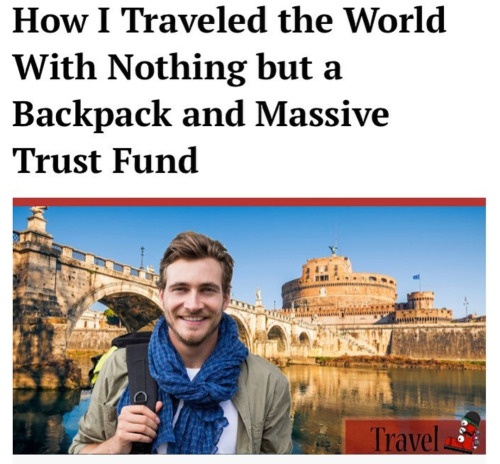 TBB
travelbloggerbuzz@gmail.com
Follow TBB on Twitter @FlyerTalkerinA2.
You can subscribe to TBB below, winners only!
Opinions expressed here are author's alone, not those of any bank, credit card issuer, hotel, airline, or other entity. This content has not been reviewed, approved or otherwise endorsed by any of the entities included within the post.
The post Visiting Disney in 2021, IRS EFiling Begins, Bitcoin Keeps Defying Gravity, Credit Card Rewards Hobby appeared first on TravelBloggerBuzz.